The following screen captures were taken from the critically acclaimed film:
This film is based on a true story.

The uprising at Attica NY State Prison in 1971.
"Michael Smith (Kyle MacLaughlin is a guard at the Attica Correctional Facility, following in the footsteps of his father (Harry Dean Stanton).  In Attica, there's a thin dividing line between the guards and their prisoners, so Lt. Weisband (Fredric Forrest) runs the prison coldly and efficiently with little respect for the inmates.
When two prisoners, Jamaal (Samuel L. Jackson) and Chaka (Clarence Williams III) complain about conditions, their complaints are ignored.  Together they ignite a riot that authories are powerless to control. This massive and bloody uprising enables the prisoners to take over the entire prison. Guards are beaten and put on display in the main yard while outside the prison walls a nation waits for news of the revolt. There may exist a peaceful solution through negotiation, but time is running out.  As rumors escalate and tension mounts, the threat of bloodshed and revenge on both sides hangs in the air."  HBO Home Video
Steve Harris stars as jail house lawyer/not to be messed with prisoner Cecil
"Oh, we even gonna free white boys today."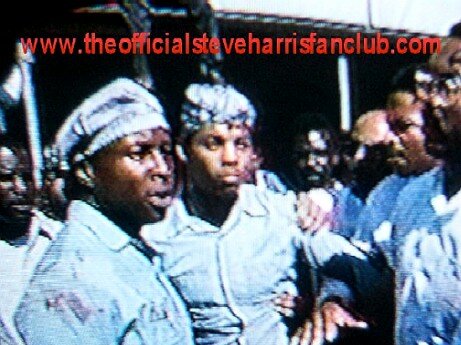 Cecil and the other prisoners in the yard after the take over.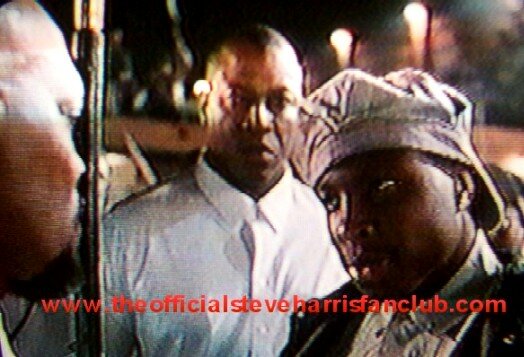 Jamaal (Samuel Jackson) and Cecil (Steve Harris) square off as other prisoners look on. The prisoner in the middle is actor Tiny Lister better known in wrestling circles as Zeus.