Steve Harrris - The Basics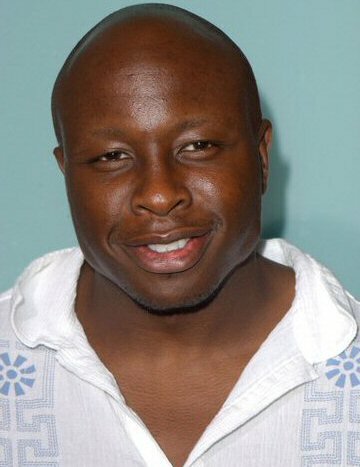 Full name: Steve J. Harris
Date of Birth: November 25
Height: 6 ft.
College Nicknames: Busta and Smooth
Status: Never married
Residence: Los Angeles
Born: Chicago, IL
Parents: John and Mattie Harris
Clip on Thumbnails to make photos larger
"My mother is wonderful. My mother and father helped raise me. I give them credit for whatever the best part of me and then the rest, I did on my own." Steve Harris on The View 3/15/00
Education: Attended St. Joseph High School a private Catholic school located in Westchester, IL; received a B.A. in Theatre Arts in 1989 from Northern Illinois University; and a Masters of Fine Arts degree in Theatre from the  University of Delaware in 1992. 
Family Ties: Little brother Wood Harris aka Sherwin David Harris is the star of HBO's original series THE WIRE
Issues Close to Steve's Heart:  The fight against diabetes and issues dealing with youth; 2004 Celebrity Spokesperson for Big Brother Big Sister Organization of America
Awards & Nominations: Won the 1998 and 1999 Viewers for Quality Television Award for Best Supporting Actor in a Drama Series; received two (1999 and 2000) NAACP Image Award nominations for Outstanding Actor in a Drama; received two ( 2000 and 1999) Emmy nominations for Outstanding Supporting Actor in a Drama Series; won the 2004 NAACP Image Award for Outstanding Actor in a Drama Series
 If he weren't an actor, Steve would be: A professional football player 
 Favorite pigout food: His mom's caramel cake.

In 2002 People Magazine chose Steve as one of their 50 Most Eligible Bachelors. Wanna know what Steve looks for in a woman? Continue reading:
The scoop: Harris, who plays lawyer Eugene Young on ABC's The Practice, grew up in Chicago dreaming of a pro football career. But when a senior-year injury ended those hopes, he turned to acting.
The ideal woman: "I like women who have flavor," says Harris. "I can't really define what that is, but I can smell it when she's got it." What he doesn't like, says Practice costar Kelli Williams, is scrawny women: "He gets on the skinny girls' cases around here and tells them to eat more."
What a catch: Costar Camryn Manheim, the single mother of 15-month-old Milo, says Harris worries that her son "won't get the things that a father figure brings to a family. He has taken it upon himself to teach Milo how to play sports and has man-to-man chats with him."
In his own words: "I would never go to a movie on a first date," says Harris "You spend two hours with someone you don't know in the dark, silent."
The Official Steve Harris Online Fan Club©2000
Sunday March 12, 2006